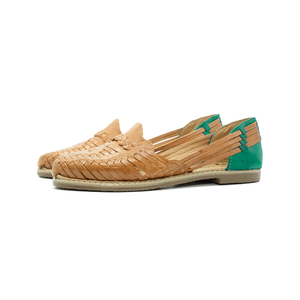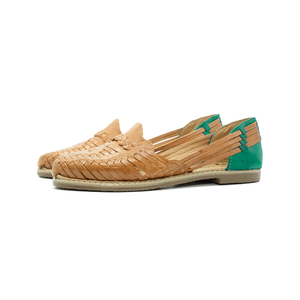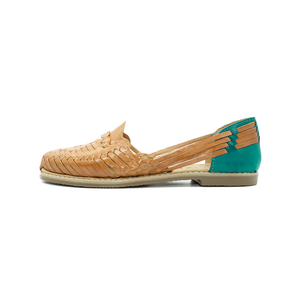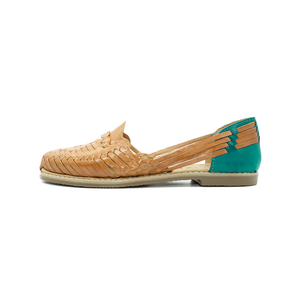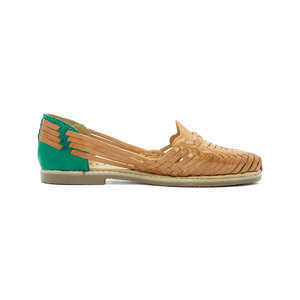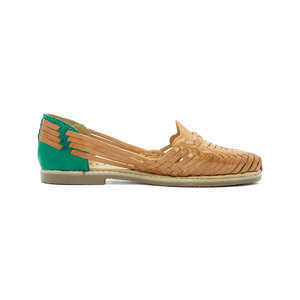 On Sale
Tan4 | Jade
Details
Huaraches
are hand woven and painted by the hands of our Huaracheros, a tradition that has been passed down generation after generation. Intricately woven from a single piece of genuine leather for comfort, our Huaraches are made for walking and rocking, day and night.
Content / Care
- 100% Genuine Leather
- Hand crafted and woven by Huaracheros 
- clean with water only / dry next to the sun ;). 
- Imported 
  Size and Fit
- how to rock them: 
Our Huaraches are true to size and come in whole numbers only. 
We recommended you let the Huaraches get used to your feet, the leather will stretch to a perfect fit. Huaraches can be a bit tricky, if they feel a bit uncomfortable let them stay in your feet, walk around untill the leather stretches. Note, If you have wide foot, order a size up. The more you Laf Liv Lov with your Huaraches on, the more it becomes part of you and eventually "your feet will rest while you walk"
(Hint: Leave the socks off)
Huaraches are handmade with passion, you will notice small imperfections, don't worry, that's what makes your Huaraches unique and beautiful.